Safe Home Coordination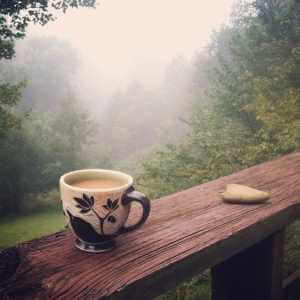 We are here to help.  This program is funded to help  women and children fleeing abuse of any kind (emotional, sexual, psychological, physical) to have some space and grounding while they work together with our Staff to decide their next move. The Safe Home Program aims to provide an increased feeling of peace and support through very challenging parts of life. Food and basic needs are provided.   If you are feeling unsafe in your home, please don't hesitate to call. Crisis counselling and safety planning along with a short-term shelter can greatly assist you on the next stage of your journey.
Our Program offers:
-Safety planning, 
-Emotional support;
-Advocacy and information for victim-based needs
                                                                         -Help accessing other resources including foodbank, victim services, family support and individual counselling
                                                                         -Transportation (if available) to one of the nearby Transition Houses
 The Safe home program can be accessed:
During regular office hours (9-4) Monday to Thursday by calling Salmo Community Services at 250-357-2277.  
What to consider taking with you if you leave home:
-Driver's license or government ID
-Birth Certificates; yours and your children's
-Money, cheque book, credit cards
-Passport
-Lease, rental agreement, house deed
-Bank book, bank statement
-House keys, car keys
-Social Insurance Card
-Address Book, phone numbers
-Care card, medications, medical records – yours and your children's
-Marriage licence, divorce papers
Counselling for Women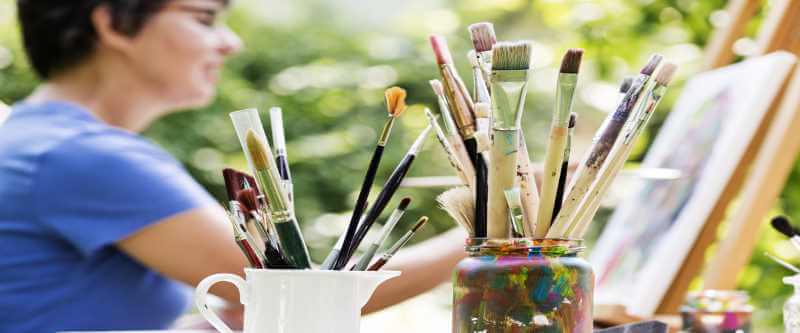 Individual counselling is provided for self-identified women, aged 19 and older, who have experienced any type of  abuse/trauma at any time in her life.
There is no "one-fits all" approach and each individual will be assisted in finding out what works best for them.
Within the Women's Counselling Program we aim to offer a safe space to address issues that have arisen from challenging experiences and focuses on empowering women to move forward as they choose.  This can include naming and understanding the type of abuse experienced, exploring and identifying coping strategies & strengths, working with the neurobiology of trauma and increasing a sense of safety in their lives.
You are welcome to this service.  Please connect with Salmo Community Services.  We are here for you!
Sexual Consent Campaign
A study done in 2015 showed that 2/3 of Canadians still do not understand consent.  Our Province has been long overdue for a consent campaign that lays out the premises of consent that Canadians are still not clear on.
With the vision of Theresa Swan, STV Counsellor, our set of five posters provides an easy to understand and visually captivating way to describe real-life scenarios, both positive and negative.  These posters emphasize the importance of checking in with our partner's body language and facial expressions as well as communicating verbally.
These posters lay out the five main premises of consent clearly and can be posted anywhere, as well as used as an educational aid in health curriculums.  They are created by a counsellor who works with individuals who have experienced sexual violence and they are sex positive, cutting-edge and trauma informed.
For further information please Contact Charlene at 250-357-2277.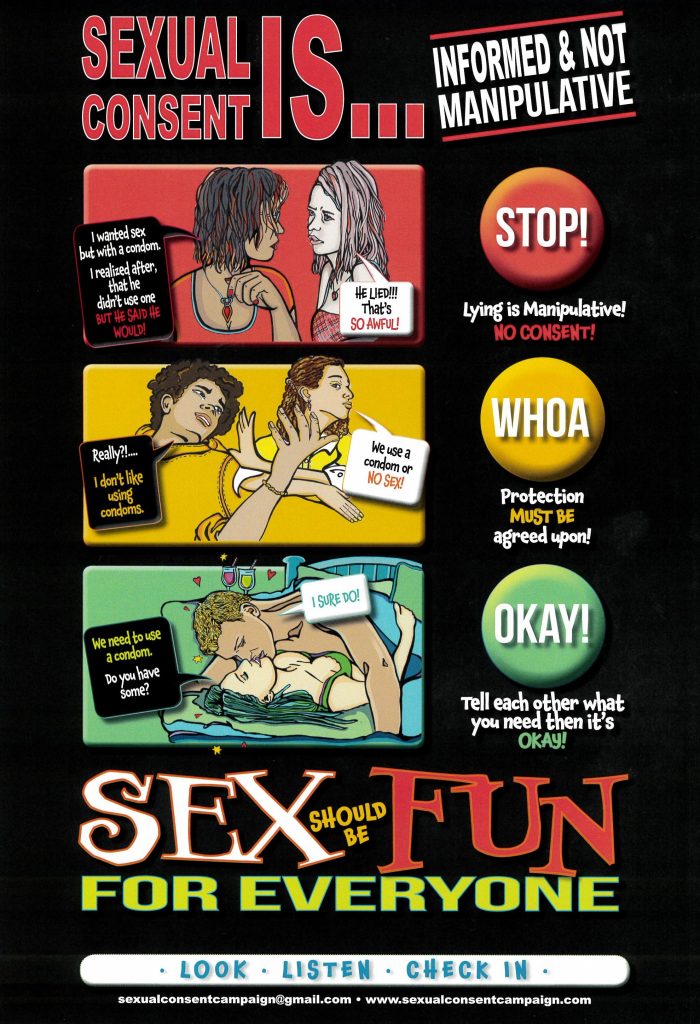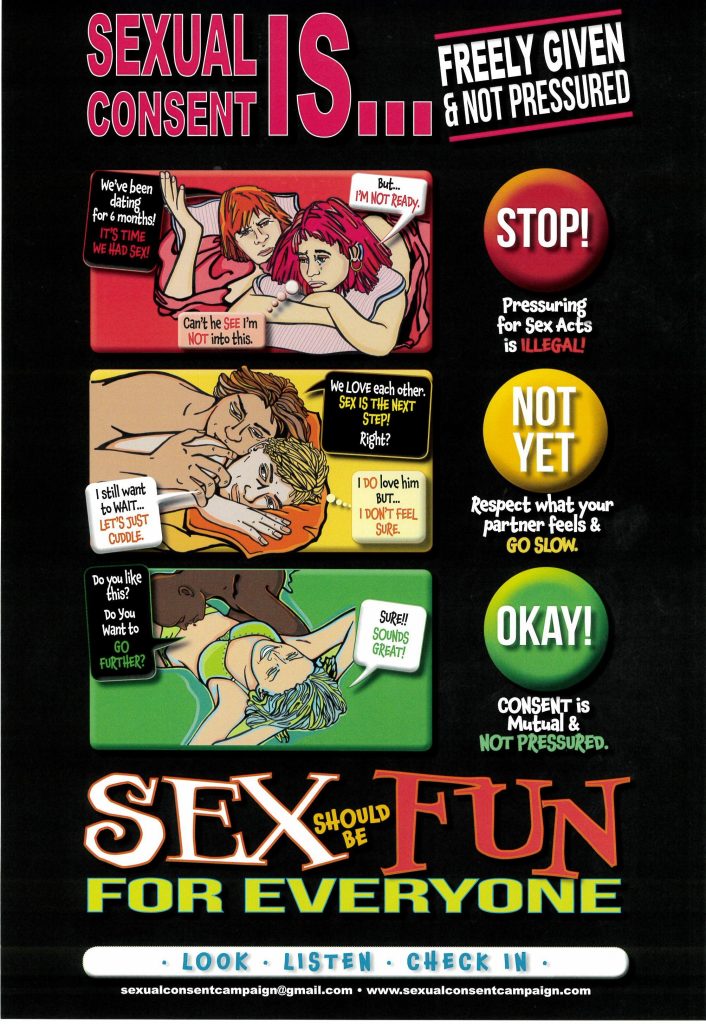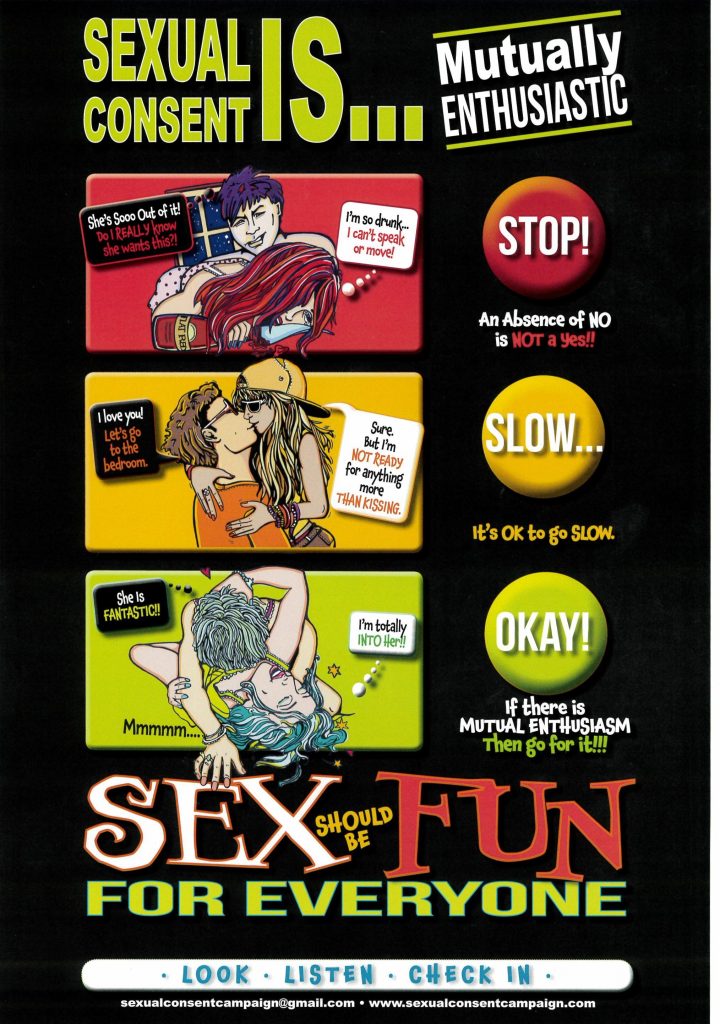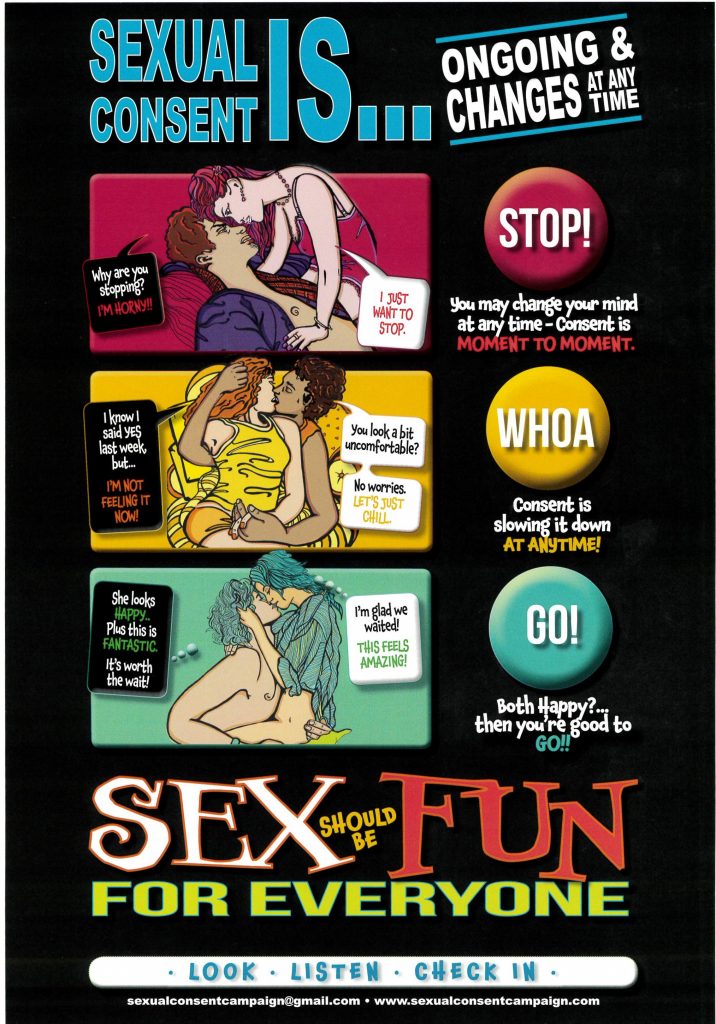 For more information and to get posters, please contact Charlene at 250-357-2277.